Prosthodontist near Philadelphia, PA
Dr. Vito has been serving patients next to Philadelphia, PA for decades with high patient satisfaction.
Prosthodontic Treatments Near Philadelphia, PA
Need directions from your location in Philadelphia?
Dr. James A. Vito, DMD is one of the few multi-dental specialists in the world with specialty training and certification in three dental disciplines: Prosthodontics, Periodontics and Implant Dentistry.
He has received extensive training in both the restorative and surgical aspect of dental implants and bone grafting and has earned two fellowships and two Board Certifications in Dental Implants.
He is one of the few Dual Board Certified Dental Implant Specialist in Pennsylvania and the world.
Dr. James Vito has been restoring smiles since 1987.
Restore the function and appearance of your smile today!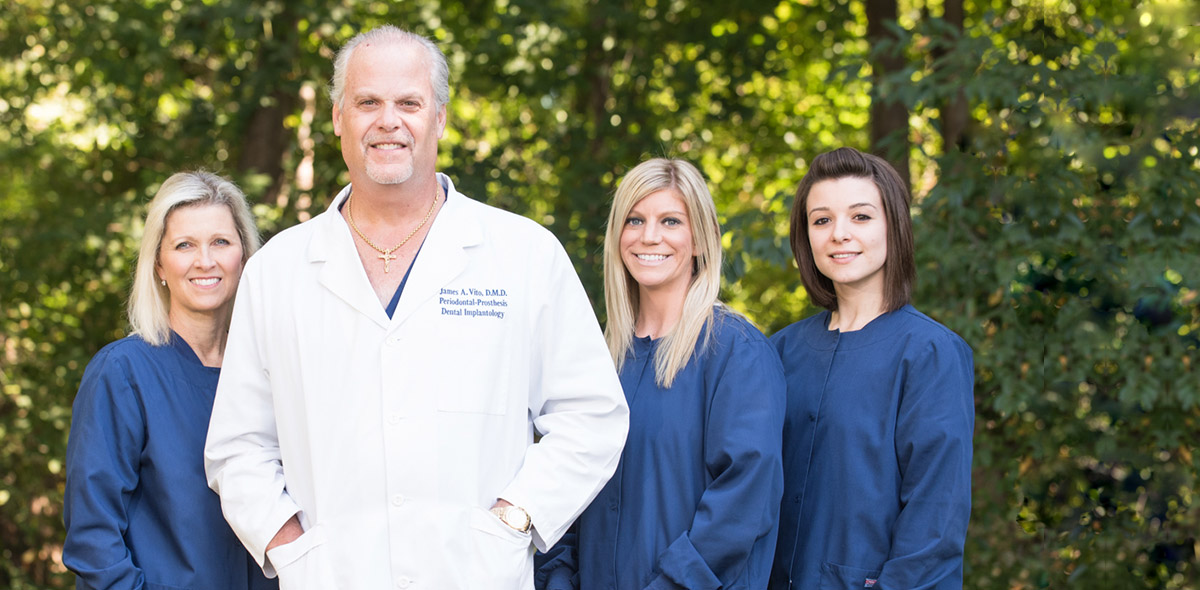 "Excellent dental service from Dr Vito and his team. Been a patient here for tens years - would go no where else."

"Very professional. Able to take care of any dental needs. The best in the area."

"Superb dentist and hygienist, capable of tackling the most complex procedures. Unlike many other dental offices I've been to, they take as much time as necessary to explain problems and solutions before providing appropriate treatment. The support staff is also excellent, professional and responsive. Light years better than any other dental practice I've been to."
Prosthodontic Treatments near Philadelphia, PA